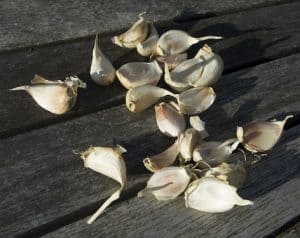 As you are eating your Summer harvest of Garlic, don't forget to put aside a few cloves from each bulb, for planting in Winter.
Garlic bulbs are grown from individual cloves like the ones in the picture above. With the right growing conditions, each clove planted goes on to produce a single Garlic plant with a bulb containing as many as 20 cloves.
Which makes growing Garlic wonderfully self-sustaining.