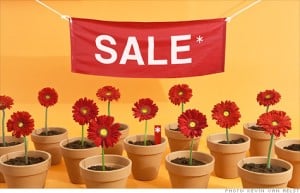 It's been a beautiful, sunny Spring day today so I decided to get out of the house, away from writing, away from my computer, and go to a local craft fair.
Being ever so slightly obsessed with quilting as of late, I pre-warned my husband that I might put a bit of a dent in the bank account with the purchase of more crafting supplies.
But he actually got off lightly because I got some excellent bargains.
And none of them were of the crafty kind. They were even better than that.
Meet my new babies.